On this page we only recommend suppliers that we have personally met and worked with. We don't recommend anyone we don't know and make no profit from any of these referrals. These are purely here as our recommendations for good reliable suppliers to help you plan your special day.
VENUES
***DESTINY WEDDING CARS IS THE EXCLUSIVE PREFERRED SUPPLIER FOR CHORLEY GOLF CLUB***
Chorley Golf Club
Chorley Golf Club, Hall o'th' Hill, Heath Charnock, Chorley, PR6 9HX
If your looking for a new wedding venue to the market with one of the best wedding coordinators then look no further. We have worked with Michelle for a number of years and she goes above and beyond to ensure your day is perfect. As you can see this venue ticks all the boxes for that picture perfect wedding!
Highly Recommended
Contact: Michelle Proffitt
Email: admin@chorleygolfclub.co.uk 
Website: https://www.chorleygolfclub.co.uk/
Tel: 01257 480263 (option 1 when you call)
***DESTINY WEDDING CARS IS THE EXCLUSIVE PREFERRED SUPPLIER FOR GARSTANG COUNTRY HOTEL AND GOLF CLUB***
BEST WESTERN Garstang Country Hotel and Golf Club ***
Bowgreave Drive, Garstang, Lancashire. PR3 1YE
Garstang Country Hotel offers a rural Lancashire wedding venue with award winning gardens. Beyond the weeping drive up to the canopied entrance the hotel and grounds offer a superb backdrop to your wedding day with stone walls, award winning gardens and the real fire in the hotel reception which just adds to the warm and friendly country house feel.
Highy recommended
Contact: Julie Gardner
Email: reception@garstanghotelandgolf.com
Website: http://www.garstanghotelandgolf.com/hotel-preston/lancashirewedding-venue
Facebook: https://www.facebook.com/GarstangHotel
Tel: 01995 600100
BRIDALWEAR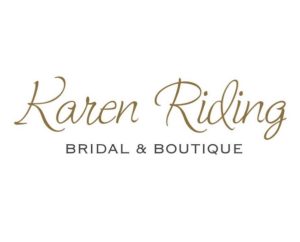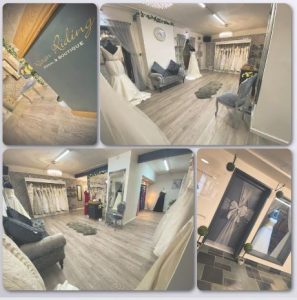 Welcome to Karen Riding Bridal & Boutique, your gorgeous and on-trend bridal & boutique shop based in Preston, Lancashire. Karens' aim is to bring you a beautiful bridal & boutique shop housing designer sample wedding dresses at affordable prices!
Karen knows how important it is to you that you find the wedding dress of your dreams but equally, she knows that this doesn't need to cost you the earth! Karen is there to bring you a variety of wedding dresses at very affordable prices. At Karen Riding Bridal & Boutique they stock various designer sample wedding dresses available for you to buy off the peg and take home the same day!
With wedding dresses being priced from as little £49 up to £499 why not have the luxury experience at affordable prices.
Email: karen.riding@outlook.com
Website: Karen Riding Bridal & Boutique (krbridalandboutique.co.uk)
Tel: 07910 876555
  
Your Dream Dress is North Wests exclusive Bridal, Evening Gowns and Prom Wear Boutique, situated in Penwortham on the outskirts of Preston.
They are a friendly, family run business and we pride themselves on their personal service and attention to detail. The owner, Jackie, is warm and friendly and always happy to help you find your dream dress.
Email: sales@yourdreamdressshop.co.uk
Website: www.yourdreamdressshop.co.uk
Tel: 01772 462146
CELEBRANTS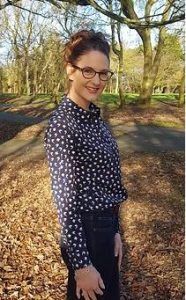 Welcome to Celebrant Ceremonies by Becky.
Becky personally creates and delivers bespoke Wedding celebration ceremonies, Commitment ceremonies, Vow renewals, Naming ceremonies and Celebrations of Life across Lancashire, the North West and beyond that capture the true essence of who you are as a couple or family. Each ceremony is unique and tailor made to reflect your beliefs, personality and lifestyle. The joy of having a celebrant for your celebration, is your ceremony can be held anywhere, at any time and include anything you wish for on your very special day. Which makes each ceremony individual and personal.
Email: celebrantceremoniesbybecky@gmail.com
Website: www.celebrantceremoniesbybecky.co.uk
Tel: 07961 744093
Claire Sunderland, Lifecycle Celebrant

Did you know that you do not need to hold your wedding ceremony in a church or licensed venue? If you are choosing to be legally married, the only obligation is to register the marriage and this can take place any time before the ceremony itself. Once the paperwork has been done, you are free to create the wedding ceremony you really want! It could take place in a forest, up a mountain or in your back garden!  
Claire will work with you to create a Wedding / Civil Partnership / Vow Renewal that is completely bespoke and that reflects you and your partner's personalities, values, hobbies and lifestyle.
Why not use your imagination to create a unique ceremony that you, your family and your friends will cherish forever?
Email: claire.sunderland@uksoc.com
Website: www.lifecyclecelebrant.co.uk
Tel: 07954 691159
FLORIST
At Fleur Designs they pride themselves on creating luxurious floral designs for all of their customers. They love sharing inspiration and ideas with their clients and enjoy producing unique, bespoke pieces for each and every one.  After 4 years working in the wedding industry as a venue dresser and junior florist, owner Jen Pritchard founded Fleur Designs in 2016, opening her floral studio in her home village of Clayton-le-Woods becoming freelance. Taking inspiration from the worlds of art, fashion and nature, Fleur Designs plays with unique combinations of colours, textures and patterns, providing a diverse array of floral arrangements.
As the great Hans Christian Anderson once said, "Where words fail, music speaks", and Fleur Designs believes that the same can be said about flowers. Flowers can evoke so many emotions and are a beautiful symbol of expression; therefore they make the perfect gifting idea for any occasion.
Email: info@fleurdesigns.co.uk
Facebook Page: https://www.fleurdesigns.co.uk/
Tel: 07840 254925
HAIR STUDIO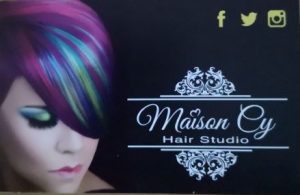 Maison Cy is our recommended hair salon based at 131 Towngate, Leyland, Lancashire. PR25 2LQ. This is a young, vibrant and modern salon in the heart of Leyland taking care of all your hair care and styling needs.
Email: maisoncyleyland@gmail.com
Facebook Page: https://www.facebook.com/MaisonCy/
Tel: 01772 431 000
HONEYMOONS
Hayley Morris, Travel Councillors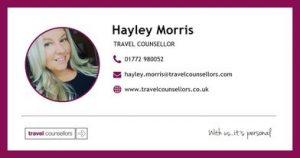 Our very own Managing Director, Hayley, also works as a travel consultant for award winning Travel Councillors, so can arrange all your honeymoon requirements. Should it be a dreamy secluded beach resort, a US road trip, an exotic cruise or something you've always dreamed of doing, Hayley can make all the arrangements for you. If you would like to find out more, just drop Hayley an email and she will be happy to arrange your perfect honeymoon.
Email: Hayley.morris@travelcounsellors.com
Tel: 01772 980052
MAKEUP ARTISTS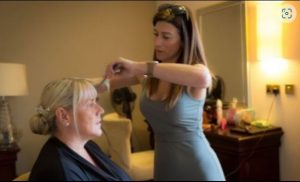 I recently met Sian at a wedding event and I can honestly say she is lovely, friendly and funny. Plus Sian can do your hair and your makeup meaning you can tick two boxes at the same time!
Sians aim is to make each individual bride the best version of themselves that they can be. Sian will provide a highly exclusive service in hair and makeup, using high-quality products for you and your bridal party. Sian understands that all brides are different and this is why she will take the time to put together the perfect bridal look for you.
Highly recommended
Email: siancrum@hotmail.co.uk
Website: http://oahhairandmakeup.co.uk/
Tel: 07958 055850
Kerry Ingham Bridal Makeup Artist was trained by the Hair and Make up School in Oxfordshire by the AWARD winning Holly Preston. This is where she decided to specialise in Bridal as working closely to this within her course she absolutely loved working with Brides and creating the look of their dreams for their special day.
Based in Preston, Lancashire but having previously worked down South in the Oxfordshire area. Being a Freelance make up artists gives her the opportunity to travel with her brides.
Email: kerry_ingham90@outlook.com
Website: https://kerryingham90.wixsite.com/makeup
Tel: 07807 861 341
MAGICIAN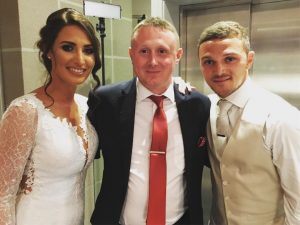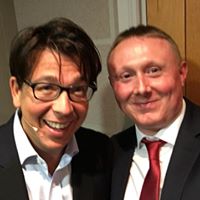 Darren Robinson has been a full time magician for over 20 years. He is an expert at sleight of hand and specialises in entertaining adults and family audiences with modern close up magic at Wedding's, Corporate events, Trade shows  and Private Parties all over the UK.
Email: info@darrenrobinson.co.uk
Website: www.darrenrobinson.co.uk
Tel: 07985 470721
PHOTOGRAPHY & VIDEOGRAPHY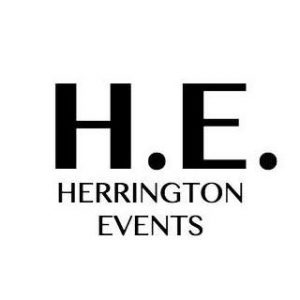 Mark Herrington           Matt Herrington
Videography                  Photography
Mark and Matt Herrington have been working together as a father and son business for nearly 10 years, and have a wide range of experience in the wedding and event industries. A family run businesses gives that extra personal touch that no corporate business can – they pride themselves upon their accessibility and ability to make customers feel at ease.
For a great photographer and videographer look no further than Mark and Matt Herrington at Herrington Events
Email: herrington-events@hotmail.co.uk
Website: www.herringtonevents.co.uk
Tel: 01772 673165
Highly Recommended
Debra loves to create the most amazing wedding photographs you could ever imagine. She loves capturing the beauty and emotion of wedding days. A Lancashire Wedding Photographer, but loves to travel further afield to photograph at stunning wedding venues in Cheshire, Yorkshire, Lake District and of course not forgetting Lancashire.
A relaxed and very organised wedding photographer, who loves to capture honest, natural and emotive wedding photographs. Working in a documentary style, capturing the magical moments and emotions of your wedding day as they happen. Mixing natural documentary wedding photographs with stunning and creative Bride and Groom portraits, Debra will achieve a fabulous combination of wedding photography which will tell the story of your whole wedding day. Some people see it as their job, Debra sees it as her passion.
Email: debra@docbphotography.com
Website: www.debraoconnorphotography.co.uk
Tel: 07434 724267
Highly Recommended
Fran is a passionate about photography and brings a fun and creative style to your wedding. Fran loves to work outdoors in the natural light and capture those unforgettable moments. She loves meeting new people and working with you to create whatever style you choose for your stunning photographs.  With a fun and friendly approach Fran is one, out of many photographers, that we choose to recommend here at Destiny Wedding Cars.  
Email: fransfotos@me.com
Website: www.fransfotos.co.uk
Tel: 07714 017113
Highly Recommended
SEAMSTRESS
Charlotte Harrison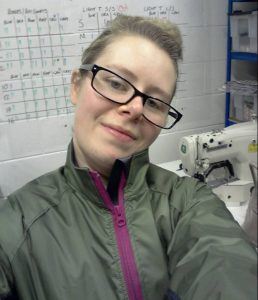 I recently met Charlotte for some bespoke work I needed for my wedding cars after hearing Charlotte was the seamstress for one of my favourite bridal shops. Charlotte understood my requirements straight away and produced my one off items first time with no problems. Having seen the quality of the work I have no hesitation recommending Charlotte for all your seamstress requirements. 
Facebook page: Oh Sew Harrison | Facebook
Contact through messenger through facebook page
VENUE DRESSING AND EVENTS HIRE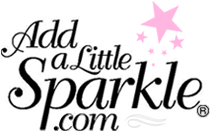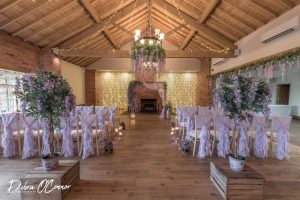 Add a Little Sparkle will do exactly that to your wedding or event! Mel provided the venue dressing for our own wedding and is the benchmark in venue dressing. Rather than list all the things Mel can do we will simply say there is very little that Mel couldn't do. If you really want the very best at affordable prices then you have just found her. Mel is another supplier that doesn't simply see this as a job, but is passionate about making your day very special. 
We highly recommend you contact Mel at Add a Little Sparkle.
Email: mel@addalittlesparkle.com
Website: www.addalittlesparkle.com/lancashire
Tel: 07718 646913
Highly Recommended

If you're looking for a one stop shop for all your venue dressing and events hire requirements Karen and Steve at Just4U Weddings have it all
Email: info@just4uweddings.co.uk
Website: www.just4uweddings.co.uk
Tel: 07811 039124 or 07931 510073